We are here to solve your ED and urological problems
Do not let frequent urination, ED or incontinence affect your life. Thanks to our modern equipment and methods we can treat these issues effectively.
The appointments are scheduled beforehand therefore you do not have to worry about long waiting time. In order to arrange your appointment, give us a call or send us an email.
We accept patients even without referral from GP:
Campus klinika, Kamenice 32, Brno-Bohunice
Urgent cases are admitted without any delay during the working hours.
| | Working hours |
| --- | --- |
| Monday | 7.30–14.00 |
| Tuesday | 7.30–14.00 |
| Wednesday | 7.30–18.00 |
| Thursday | 7.30–14.00 |
| Friday | clinical day in the hospital |
No referral to a PL or specialist is required
In case of acute problems and our absence, we will provide you with treatment 24/7 at the Urology Clinic of the University Hospital Brno – Bohunice or at the Urology Clinic in Nové Město na Moravě.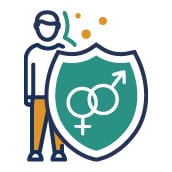 Comprehensive urological care
At our clinic in Brno you will receive professional and comprehensive urological care. We use modern equipment to provide examinations such as:
Ultrasound examination of kidneys, prostate and urinary tracts
Endoscopy procedure with flexible or rigid endoscopes
Breaking up of small stones and removing small polyps from the urinary bladder
ED treatment
Solve your erectile problems reliably. At our urology clinic in Brno, we use modern and effective focused low-intensity shockwave treatment. The treatment:
Enables creation of new blood vessels in erectile bodies of penis to optimize erection
Unlike medicine, this treatment solves the cause of erectile dysfunction
MUDr. Igor Motíl has developed and put into practice an approach with an emphasis on complete tissue coverage which makes "tailor-made" treatments possible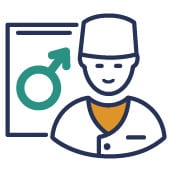 Prostate thermal therapy
Say no to problems with enlarged prostate. Radiofrequency thermal therapy offers an efficient help. We are the only clinic in the Czech Republic which uses Tempro – the most modern device of its kind in the world. Tempro offers:
Highly effective treatment of mildly enlarged prostate and chronic prostate inflammation
Ambulant treatments with just local anesthetics.
A safe treatment with minimal risks of side effects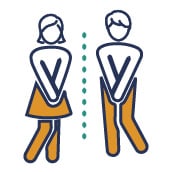 Urinary incontinence treatment
To treat urinary incontinence at our urology clinic in Brno we use the SANS method. This stimulates the tibial nerve, which leads to the attenuation of unwanted contractions of the urinary bladder. The advantages of this method are:
Very effective, minimally invasive and without any side effects.
The patient can be treated at the clinic or at home
This method of incontinence treatment is covered by your health insurance provider.
How to book your appointment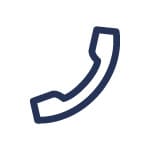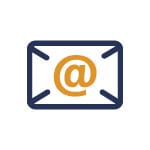 It is by disease that health is pleasant; by evil that good is pleasant; by hunger, satiety; by weariness, rest.

Heraclitus
Dr Motíl is not just a great diagnostician, but also a wonderful person, who explains everything and does actually help. I'm really grateful for his early diagnosis; my problem could have ended much worse … I cannot recommend him enough, thank you!
I have been Dr Motíl's patient for years. He is a reliable professional with a caring attitude towards patients!!! I would not change him for any other doctor… If you need help with your urological health, do not hesitate and get in touch with this amazing doctor with a kind approach to his patients. 100 percent recommended.
Dr Motíl is a genuine expert and professional. Thank you very much for your help. The nurse, however, is not very nice.